Skip to Content
Do You Need to File for Bankruptcy?
Are you struggling with financial issues? You may feel like the walls are closing in around you, with no way out. Allow the team at Richards & Richards Law Firm, PLLC to help. We work with clients across the Ogden, Utah area, helping them file for bankruptcy and understand the implications of this filing. Whether your financial issues stem from job loss, divorce, medical problems, unpaid taxes or credit card debt, we have the legal expertise you need. With years of experience in bankruptcy law, our team can help you gain control of your finances and stop creditors from dictating your life. Schedule your consultation.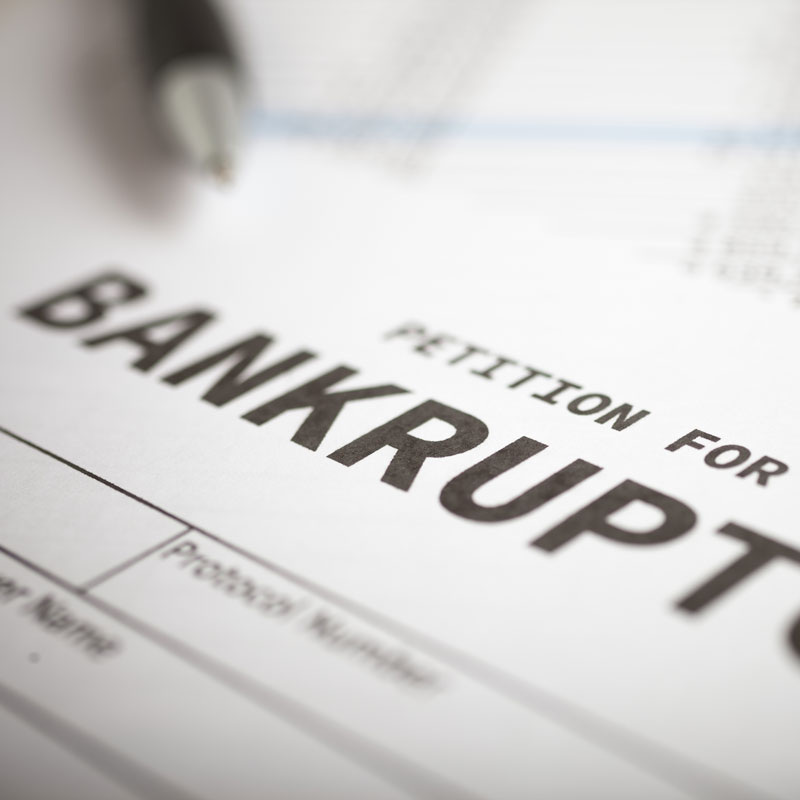 What Is Bankruptcy?
Bankruptcy is the process of restructuring or eliminating debts. This process begins when an individual files a petition with their local federal bankruptcy court. However, not all bankruptcies are the same. The bankruptcy definition encompasses two types for most people: chapter 7 and chapter 13. Here's an overview of what to expect from each type:
Chapter 7 Bankruptcy: Chapter 7 takes stock of all your assets and protects those which are exempt. The goal of Chapter 7 is to eliminate unsecured debts, including credit cards, hospital bills, and personal loans. Your attorney works to protect your assets from liquidation.
Chapter 13 Bankruptcy: This type of bankruptcy looks at secured debts as well. Chapter 13 focuses on creating a repayment plan to reduce secured debts, such as a home or car loan, that you haven't kept up with. Clients who file Chapter 13 also work toward eliminating unsecured debts. Clients don't need to sell assets and instead have their debts reorganized.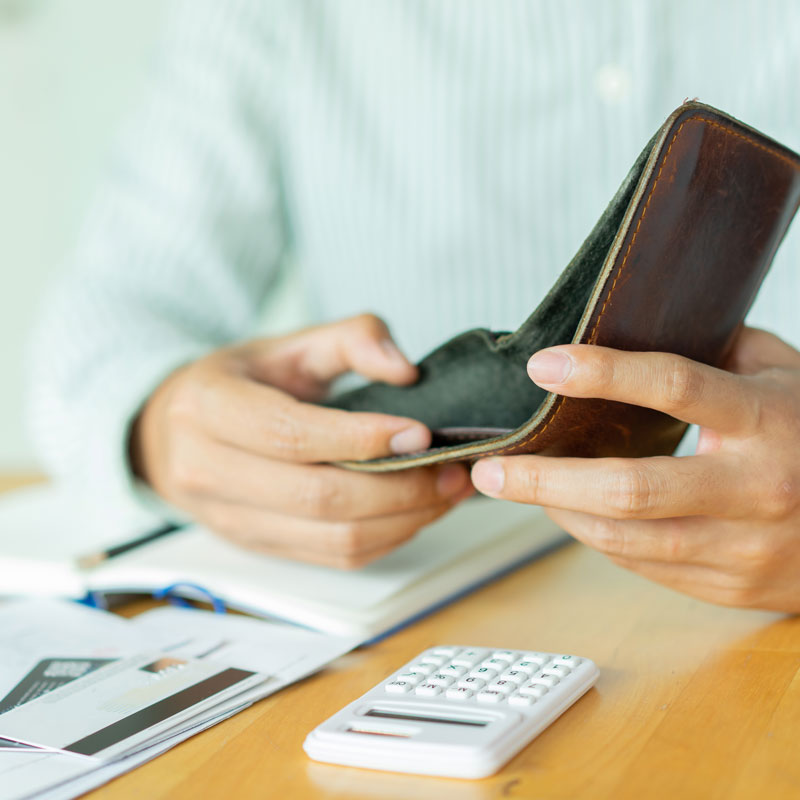 How Much Does It Cost to File Bankruptcy?
Filing for bankruptcy comes with fees and miscellaneous costs that individuals will be expected to pay. Depending on the type of bankruptcy you file for, your total fees may vary. But, filing fees add up to around $300 or $400. You'll also want to factor in the cost of an attorney when determining your course of action. Fortunately, there are several ways you can manage the costs of filing for bankruptcy.
What Happens if I Declare Bankruptcy?
Declaring bankruptcy sounds scary—many people fear that filing for bankruptcy will do more harm than good. But the truth is that declaring bankruptcy allows you an additional opportunity to pay down or eliminate your debts. Bankruptcy prohibits your creditors from harassing you and trying to collect debts. They can no longer garnish your wages or use any other tactics to get paid. Instead, you'll go through the court system to develop a plan of action.
What to Consider Before Hiring a Bankruptcy Attorney
When you find yourself in dire financial straits, you need a reliable attorney to help you get through. You shouldn't just hire the first bankruptcy attorney you speak with. Instead, make sure to do your research and take several factors into account before moving forward with a particular law firm. We recommend looking for the following traits in a bankruptcy attorney:
Experience
This may seem like a no-brainer, but when people are in difficult situations, they often look to the easiest solutions. Research each law firm and determine which has the strongest track record when it comes to bankruptcy.
Individualized Approach
Too often, law firms take on too many bankruptcy clients and can't provide an individualized approach. Make sure your attorney sees you as more than just a number.
Reasonable Rates
While it's normal for attorneys to charge a fee, it shouldn't be anything exorbitant. Most law firms understand your situation and won't charge you an arm and leg for quality services.
Availability
Always choose an attorney that makes time for you. Do they return your calls promptly? Do they regularly communicate with you via email? If you have a hard time getting in touch with your legal professional, you may be better served at another law firm.
Comfort
You deserve an attorney who you feel comfortable with. If you don't completely trust a certain law firm, consider other options.
We're Top Bankruptcy Attorneys in the Area
At Richards & Richards Law Firm, PLLC, we're committed to our clients in filing for bankruptcy and maximizing their chances of an ideal result. As top bankruptcy attorneys in the region, our team has a strong track record of providing customized approaches to bankruptcy (Chapter 13 and Chapter 7). In fact, our attorney Jaime G. Richards serves as Treasurer for the Utah Bankruptcy Lawyers Forum! You can trust that you're in good hands with Richards & Richards Law Firm, PLLC. Contact us and set up a consultation today.
Contact Us Now to Start Winning Your Case Today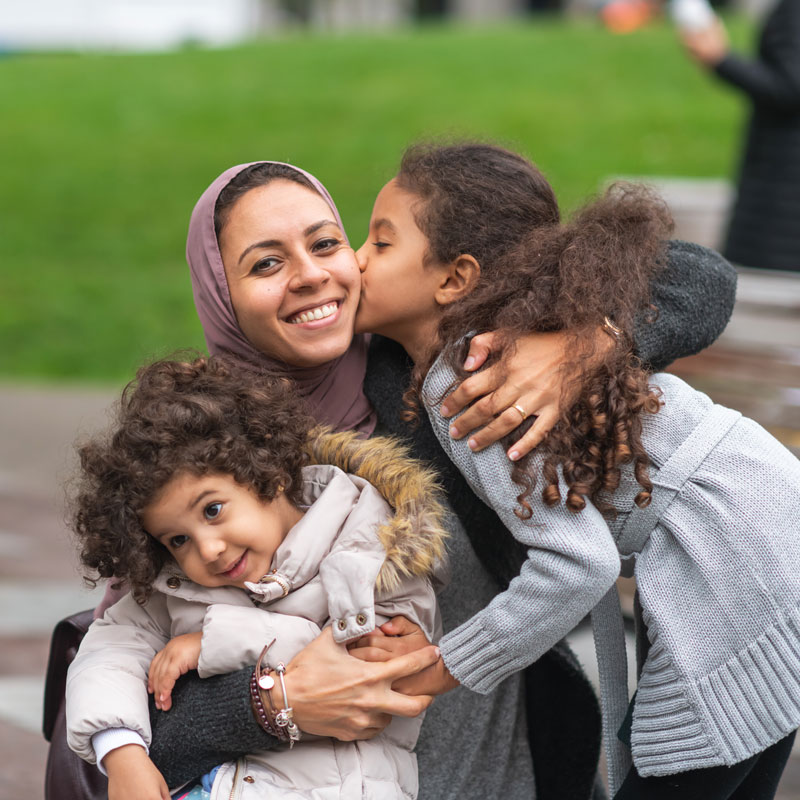 Take Note of Our Other Practice Areas
Beyond immigration law, Richards & Richards Law Firm, PLLC specializes in a host of legal matters. Over the years, we've worked with clients going through a divorce, fighting criminal charges, and planning for their small businesses. We're a full-service law firm that can take on a slew of legal challenges. Choose us for all the following practice areas:
We're Here to Help! Call Us Today!