Skip to Content
Our Experienced Living Trust Attorneys Can Help
Are you curious about how a living trust could help your loved ones? By creating a living trust to transfer your property to your family following your death, you can potentially save your loved ones' time, money, and hassle. While having a will is important, having a living trust has its own unique range of benefits and should be considered by anyone holding assets. Property left through a will could be tied up for months in the court system and could involve high costs and lawyers' fees. Property left through a trust can be distributed to your beneficiaries almost instantly, often without the need for a lawyer.
At Richards & Richards Law Firm, PLLC, we have decades of experience helping clients with living trusts in Ogden, UT, and the surrounding areas. Whether you need help making one, making updates to an existing one, or have questions about the process, we can guide you through the process each step of the way. We work hard to ease your stress, protect your rights, and find you the best possible solution for your situation. Call us today for more information!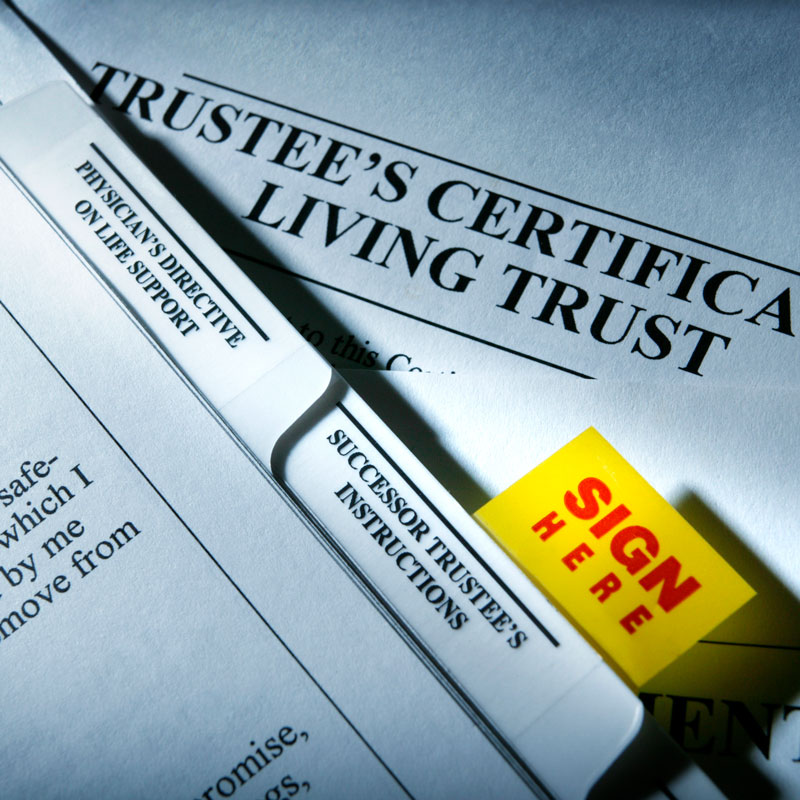 What Is a Revocable Living Trust?
A "living" trust is simply a trust you create while you're alive that provides protection and benefits for your loved ones following your death. Your beneficiaries named in your living trust receive the property that's listed in your trust when you die. While many individuals use a simple will for this purpose, you can avoid going through probate, which is the court system process that manages the transfer of your property to your beneficiaries. Going through probate can be a long, expensive, and arduous process, but living trusts help beneficiaries avoid all that hassle.
A revocable living trust within your estate plan can be modified or revoked (canceled) at any time. While you're alive, you have complete control of your trust and its property as the "trustee." These trusts can be modified or revoked at any time. Typically, you'll name yourself as the "trustee" of your trust. In your revocable trust, you can name a successor trustee who can take over and manage the trust following your death.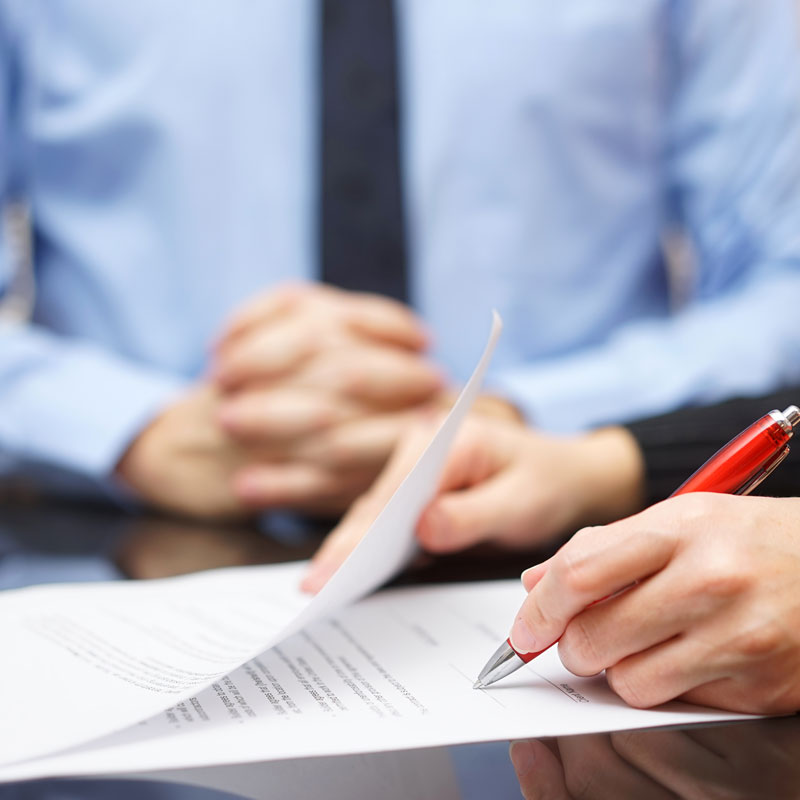 How Do I Make a Living Trust in Utah?
When you work with the experienced family law experts at Richards & Richards Law Firm, PLLC, we make the process of creating a living trust as easy as possible for you. To make a living trust in the state of Utah, you must take the following steps:
Choose what type of trust you want (individual or shared)
Decide what property you wish to include in your trust
Choose a successor trustee to manage your trust in the event of your death
Choose the beneficiaries of your trust (who will get the property)
Create your living trust document with an experienced attorney
Sign the living trust document in the presence of a notary
Change the title of any trust property that has a title document, such as your house or car, to reflect that you now own the property as a trustee
Does a Living Trust Reduce Estate Tax?
Living trusts typically don't reduce estate tax not, but most people don't need to worry about federal estate taxes because the federal estate tax is levied only on estates worth close to $12 million. Utah does not have its own estate tax.
What Are the Benefits of a Living Trust?
As families realize how difficult the probate process can be when dealing with a will, living trusts have become an increasingly popular way to put protections in place for your loved ones. There are several benefits of having a living trust in Utah, including:
There Is Less Worry Involved – You can determine where all your property will go and to whom after you pass away with a living trust in place. This allows you to keep your assets in the right hands and keep your listed beneficiaries from having to go through probate. Additionally, you can provide for children with special needs with a living trust in place.
It's a Plan for When You Become Incapacitated – A trust allows your successor trustee to manage your affairs in the event you become incapacitated. If you have a living trust in place, you won't need a court-appointed conservator to manage your assets and property.
Maintain Privacy – Living trusts are private documents, so it's up to you as a trustee who can see what's included in the trust.
They Cost Less than Wills – Unlike wills, living trusts pass property outside of probate court, which can be an expensive and difficult process to go through as a beneficiary. Once your living trust is established, there are no additional court or attorney fees to pay. Your property can be immediately passed to your beneficiaries.
If I Make a Living Trust, Do I Still Need a Will?
While living trusts have several benefits that wills do not, the experienced attorneys at Richards & Richards Law Firm, PLLC recommend you have both a will and living trust in place. You will need both for the following reasons:
Designating a Guardian for Minor Children – A living trust is designed to transfer property to beneficiaries, and it does not allow the trustee to name guardians for minor children in the event of their death. If you have minor children, it's important to list a guardian in your will for this reason alone.
Accounting for Property Not Transferred to Trust – It's common to see individuals forget to modify their trust to account for new property they've obtained since creating the living trust in the first place. Your will can serve as a backup to dictate how assets should be distributed that aren't included in the trust.
Our Living Trust Attorneys Can Help You Get Started Today
If you're curious about creating a living trust to help protect your loved ones and ensure your property is transferred correctly in the event of your death, please reach out to the experienced attorneys at Richards & Richards Law Firm, PLLC. Our law firm has decades of experience creating living trusts and wills in Ogden and surrounding areas of Northern Utah.
Our family law firm provides the highest quality professional legal services at an affordable price, protecting your rights, and finding the best solution for your situation. If you need help with creating or modifying a living trust, please contact us today for a legal consultation with our experienced, knowledgeable family law lawyers!
Contact Us Now to Start Winning Your Case Today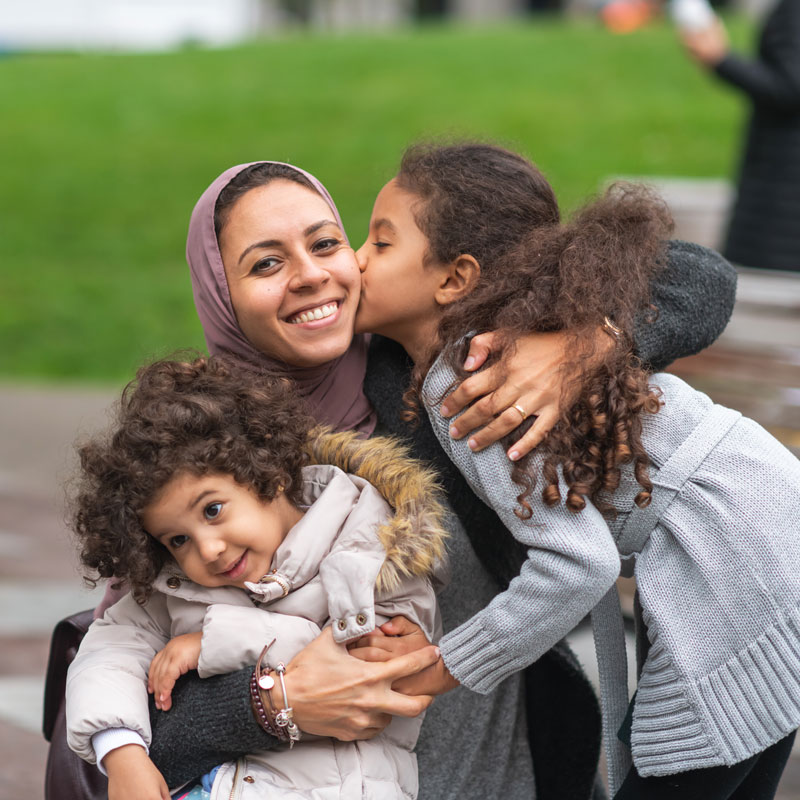 Take Note of Our Other Practice Areas
Beyond immigration law, Richards & Richards Law Firm, PLLC specializes in a host of legal matters. Over the years, we've worked with clients going through a divorce, fighting criminal charges, and planning for their small businesses. We're a full-service law firm that can take on a slew of legal challenges. Choose us for all the following practice areas:
We're Here to Help! Call Us Today!