Skip to Content
Choose a Personal Injury Law Firm You Can Trust
Accidents happen. But sometimes, those accidents are entirely avoidable and only occur because someone else was negligent. If you've been injured at the fault of another, allow Richards & Richards Law Firm, PLLC to help you get your life back on track. At our personal injury law firm, we work with insurance companies on your behalf, and we aren't afraid to litigate if necessary. Our team doesn't stand for insurance companies' games, and we know what we're up against. Richards & Richards Law Firm, PLLC can give you a fighting chance in a personal injury lawsuit. Learn more about your options when you consult with us.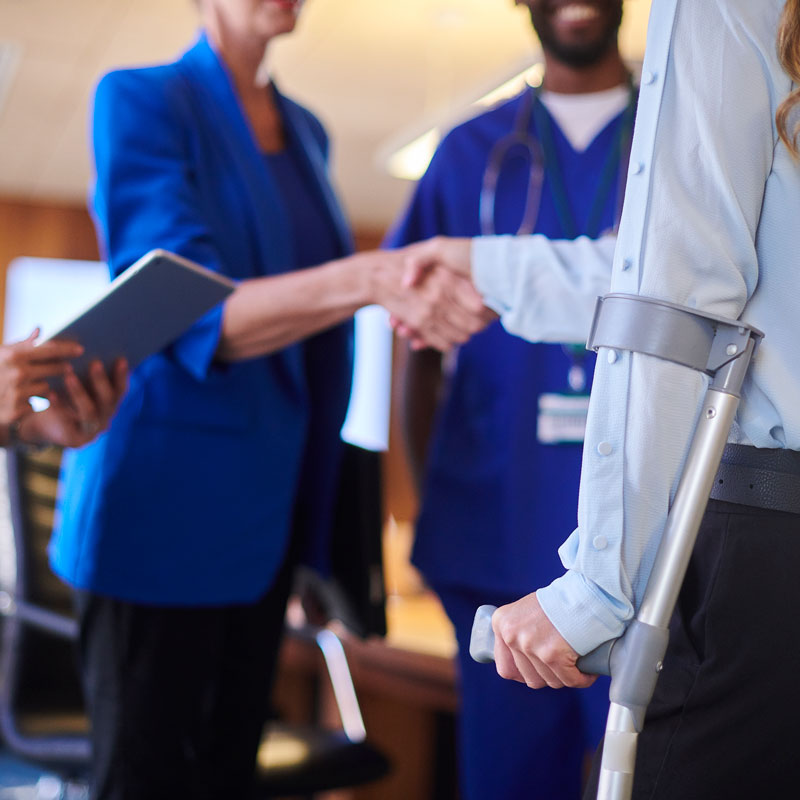 What Is Personal Injury Law?
Personal injury law is a set of laws designed to protect people in the event of an accident caused at the fault of another. You may also have a personal injury case if you were hurt because of someone's failure to act. With proper representation, claimants could earn compensation to pay for medical bills and reimburse lost wages due to the injury.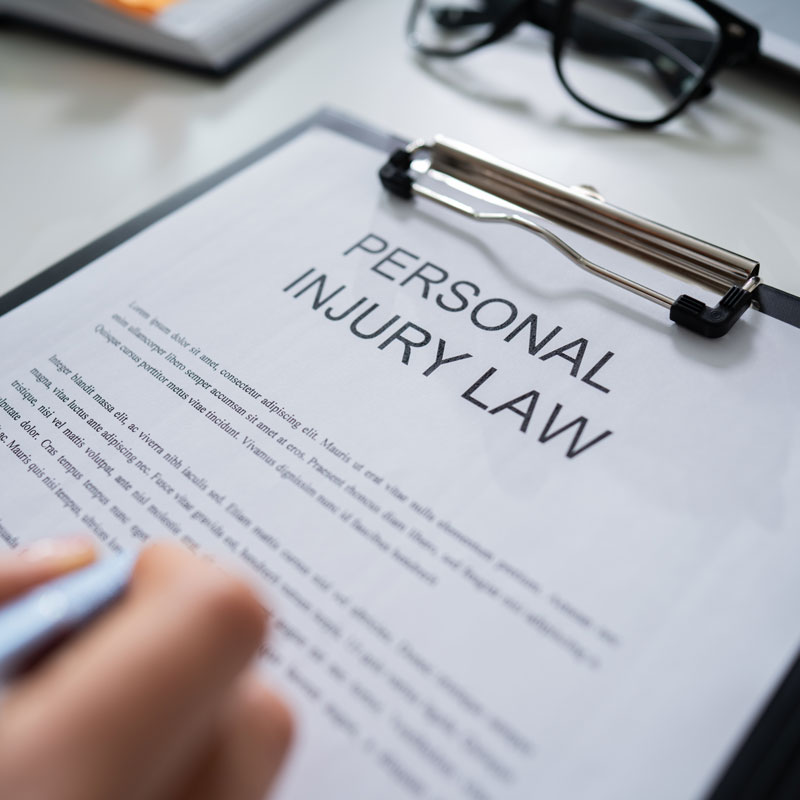 Your Rights as an Accident Victim
The state of Utah offers certain rights to accident victims. However, navigating the legal code is no easy task, especially if you have little formal education in law. Thankfully, Richards & Richards Law Firm, PLLC is here to help. Our law firm specializing in personal injury will help you better understand your rights. Highlights include:
Victims have the right to seek financial recovery from at-fault individuals or organizations
Victims have the right to investigate an accident and determine the fault
Victims have the right to file a claim if they do so within the state's statute of limitations
How Long Do These Cases Take to Settle?
It's impossible to tell how long your unique case will take to settle. Each case is different and requires a tailored approach to the legal system. It's our goal to provide you with a streamlined experience and prevent the process from stretching out any more than it needs to. Generally speaking, the length of the case will depend on these factors:
Medical Care
The extent of the client's injuries plays a major role in the legal process. We encourage clients to prioritize medical treatment and reduce the chances of complications. Our team will make sure you don't miss the statute of limitations because of a lengthy recovery.
Expenses
Some cases involve massive amounts of money. These scenarios often take longer to settle on the part of insurance companies.
Factual Conflicts
Gathering evidence is a huge part of building a personal injury case. When factual conflicts arise, we aim to have enough evidence (medical records, photos, witness testimony, etc.) to resolve them.
Litigation
Most of the time, clients prefer to settle the personal injury matter out of court. However, other times, litigation is the best way to achieve the desired outcome. Keep in mind if you decide to go the litigation route, the process will be significantly longer.
Get Compensation You Deserve for Your Injuries
In the aftermath of an injury, you might find yourself worried about the financial impacts of your hospital stay and your incapacity to work. At Richards & Richards Law Firm, PLLC, we believe you should be able to focus on recovery without concerns about draining your bank account. Our personal injury attorneys will listen to your circumstances and help you earn compensation for your medical bills, lost income, and more. Depending on the specifics of your case, you may be eligible for the following types of damages:
Medical bills
Lost wages
Property damage
Reduced earning capacity
Reduce ability to perform household duties
Pain and suffering
Loss of consortium
Disfigurement
Emotional distress
Loss of quality of life
Types of Personal Injury Cases
Personal injury is a deliberately broad term that encompasses a wide variety of cases. Everything from a minor workplace injury to wrongful death can be considered a personal injury case, as long as the harm was due to another party's negligence. Sometimes the negligent party is an individual, and other times the negligence happens on the part of an organization or company. If your case involves any of the following, you may have a personal injury claim:
Auto accidents
Product liability
Premise's liability
Dog bites
Slip and fall accidents
Medical malpractice
Wrongful death
Why Choose Us
The team at Richards & Richards Law Firm, PLLC has become a staple of the Ogden community, thanks to our commitment to client satisfaction and a compassionate approach to legal services. Unlike at major law firms, you'll never become just another case. We treat each client as an individual, and we're dedicated to giving you a streamlined and personalized experience. Our attorneys know how to fight insurance companies' tactics aggressively, and we'll do everything in our power to earn you a positive outcome. Don't wait to schedule a consultation, contact us today, and we'll set you up with a date and time.
Contact Us Now to Start Winning Your Case Today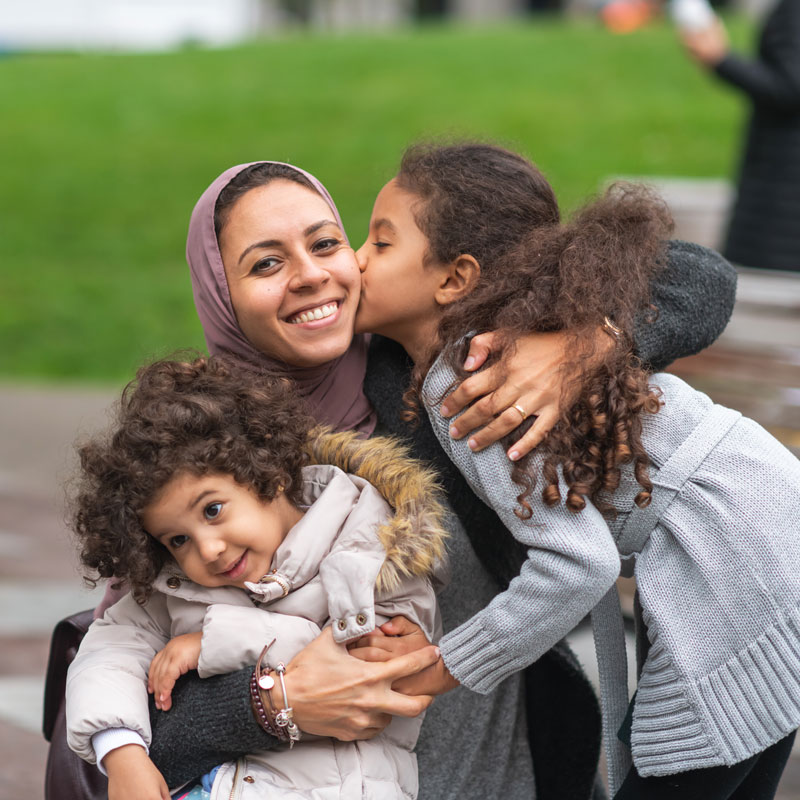 Take Note of Our Other Practice Areas
Beyond immigration law, Richards & Richards Law Firm, PLLC specializes in a host of legal matters. Over the years, we've worked with clients going through a divorce, fighting criminal charges, and planning for their small businesses. We're a full-service law firm that can take on a slew of legal challenges. Choose us for all the following practice areas:
We're Here to Help! Call Us Today!