Skip to Content
Family Law in Ogden, UT
At Richards & Richards Law Firm, PLLC, we are experienced, passionate family law attorneys. We have been working in family law for decades as divorce and custody lawyers, child protection lawyers. We have represented thousands of clients. We want each of our clients to feel secure and protected throughout the legal process, so we work closely with each client to ensure they are informed, fully understand what is happening, and what to expect. Richards & Richards Law Firm, PLLC can help you navigate the complexities of divorce and custody matters and help assure a more favorable outcome in court. We have been serving the Ogden and Northern Utah community for over 35 years and have strong ties to the community. We are invested in protecting the rights of our clients and fighting for those rights in court. To schedule a consultation for family law in Ogden or elsewhere in Northern Utah, call us today.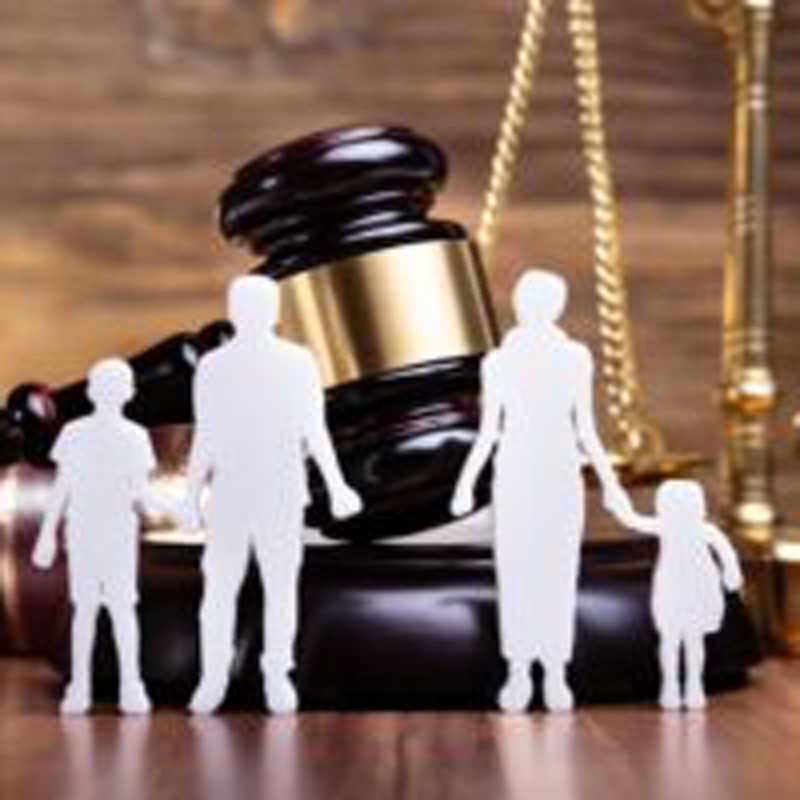 When Do You Need a Family Law Attorney in Ogden?
You should find a family law attorney in Ogden as soon as possible if you are considering divorce, adoption, or seeking guardianship or custody. A family law attorney can also assist with pre- and post-nuptial agreements. You may also need a family law attorney for any other legal dispute involving family members, or if you are interested in drawing up a power of attorney, will, or estate documents. If you are dealing with probate or estate issues resulting from the death of a family member, you should find an estate or probate attorney. At Richards & Richards Law Firm, PLLC, we specialize in family law, estate planning, bankruptcy, and estate and probate law.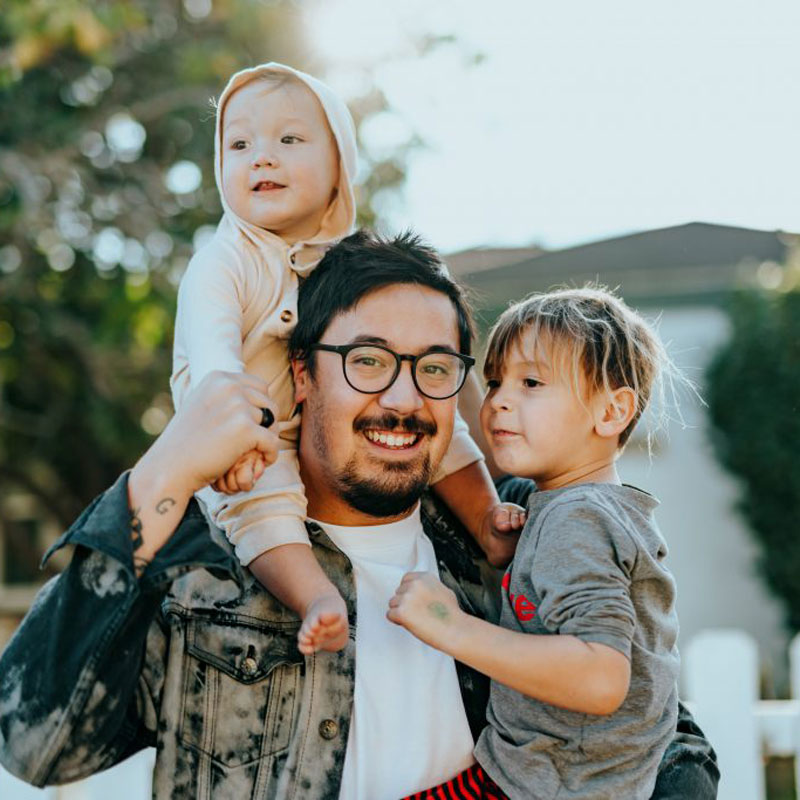 Paternity Rights and Determination
Until paternity is established, the father of the child does not have the same rights and responsibilities as the mother. Unmarried parents can establish paternity of a child born in Utah by completing and signing a Voluntary Declaration of Paternity by Parents and filing it with the Utah Department of Health, Office of Vital Records and Statistics. If one parent applies for child support services through the Office of Recovery Services (ORS), they can obtain an administrative paternity order via ORS once paternity is established. If both parents agree to establish paternity, they can either sign the Voluntary Declaration or complete a paternity test (typically via DNA) to confirm paternity. If the matter of paternity is contested or if one party refuses to sign a Voluntary Declaration, one or both parents, or the child, can also file a case in court requesting a judgment of paternity.  However, just because paternity has been established and/or child support has been awarded; issues regarding custody, parent-time and other child related costs still need to be addressed in court.
Child Support and Child Custody Enforcement and Modification
Child support and child custody enforcement come into play when unmarried parents or parents who are divorcing want to establish visitation rights and agreements, decision making power on behalf of the child(ren), and child support payments. Once paternity has been established, or if an adoption order is entered, one or both parties can petition the court to establish a child custody agreement. The Office of Recovery Services will use the parents' financial information to determine the amount of child support that one party (the non-custodial party, typically) will pay.
Custodial issues, parenting time, and visitation can be modified at any time with good reason by filing a Petition with the court. The Utah court must have jurisdiction to modify custody; meaning the original orders must have been entered in a Utah court. Parties may have to commit to Alternative Dispute Resolution (ADR) before filing a Petition to Modify. When a Petition to Modify is filed, the court will automatically issue an order called a Domestic Relations Injunction. This is an order requiring that the parties not harass each other, change insurance beneficiary coverage, transfer property, or make non-routine travel with the parties' minor children while the case is pending. There is a filing fee associated with filing a Petition to Modify, and you must also pay to have the Petition served on the other party (unless they agree to sign a document accepting service). Additionally, if both parties agree on the terms of changes made to custodial issues, parenting time, and visitation schedules, they can enter into an agreement called a Stipulation, which is then filed with the court.
Modifying child support is more complicated. You can ask that the amount of child support be changed if the difference in the currently ordered child support amount and the proposed child support amount is at least 10%. The change cannot be temporary, i.e., it must last at least one year.
To modify child support, you can either file a Motion to Adjust or a Petition to Modify Child Support with the court. A motion is simpler and faster, but can only be used in limited circumstances:
If it has been 3+ years since the order was entered and:
there is a difference of 10% or more between the support amount as ordered and the support amount as required under the guidelines; and
the difference is not temporary; and
the proposed child support amount is consistent with the guidelines.
A Petition to Modify Child Support can be filed if:
If it has been 3+ years since the order was entered and:
there is a difference of 10% or more between the support amount currently ordered and the proposed support amount as required under the guidelines.
the proposed child support amount does not have to be consistent with the guidelines to file the petition.
The change cannot be temporary.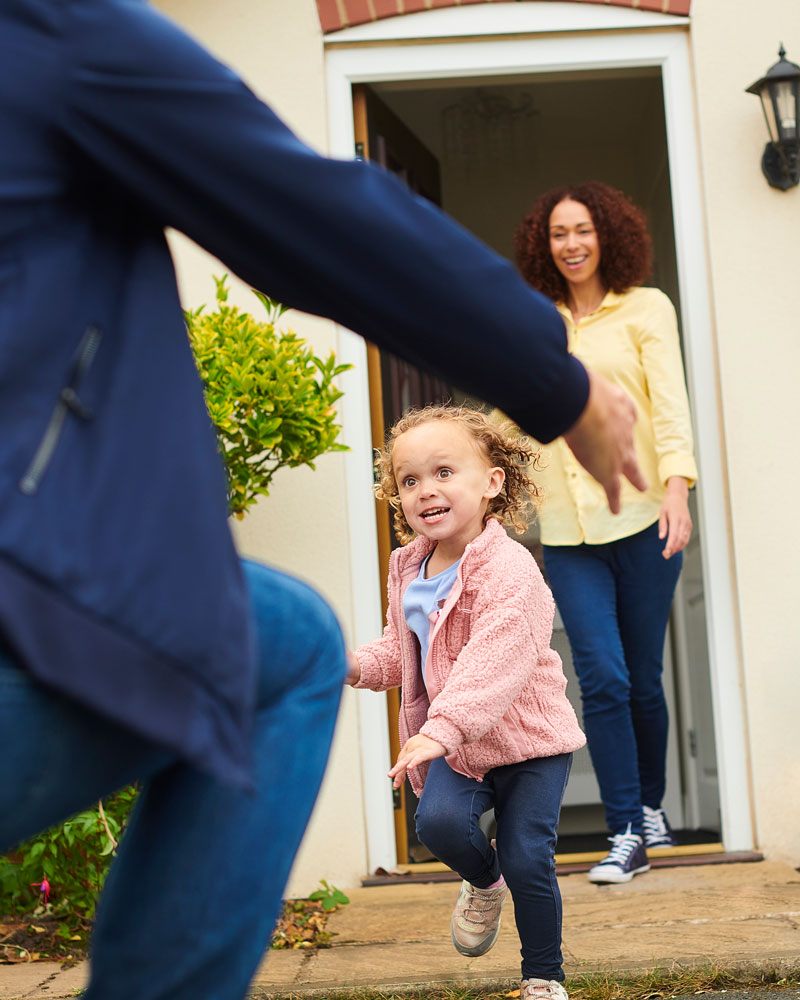 Uncontested and Contested Divorce
An uncontested divorce in Ogden, UT is one in which both parties agree to divorce and can settle their issues outside of court. An uncontested divorce is preferable, because it is faster, simpler, and less expensive. If you have children, an uncontested divorce makes the process much easier on them. An uncontested divorce does not mean that you don't have disagreements; however, these disagreements are settled outside of the court by using your attorneys, ADR, or mediation. The benefits of an uncontested divorce in Utah are:
more control over the process
less stress for the parties and child(ren)
retain positive relationships between parties
less public information available in court system
faster and less expensive
A contested divorce in Ogden, UT is one in which one or more aspects of the divorce are disputed and the matters cannot be resolved outside of court through the parties' attorneys, ADR, or mediation. An uncontested divorce can turn into a contested one very quickly if the parties can't agree. A contested divorce takes longer, is more complex, is more expensive, and requires a commitment to appearing in court and possibly undergoing a trial.
Child Protection From Physical and Sexual Abuse
If you need to hire an attorney for child protection from physical and/or sexual abuse in Utah, it is likely because you have already involved the police. The Department of Child & Family Services or a Utah child protection worker may have also already intervened and conducted interviews. Our attorneys can help you navigate this delicate, confusing, and emotional process and protect your rights and the rights of your child(ren) in and out of court. Hiring a Utah child abuse attorney can provide protection from invasive interviews and can help you handle the process safely and quickly. If you are worried for the safety of yourself and/or your child(ren), please contact the police first, and then call our office.
Post-Divorce Proceedings
Post-divorce modifications are changes made to the original divorce decree or order entered by the court. Divorce decrees may be changed if adjustments need to be made to the amount of alimony awarded because one party has had a decrease in income, has lost their job, is moving away from Utah, or is remarrying. Other non-custody related reasons for a modification of a divorce decree pertain to the division of assets and debts.
Call Richards & Richards Law Firm, PLLC
If you need an experienced, affordable, reliable family law attorney in Ogden, UT, call us today at Richards & Richards Law Firm, PLLC. Jaime G. Richards and Kevin G. Richards are a father-son legal team who were raised in Ogden and have strong ties to the Northern Utah community, offering more than 30 years of experience providing quality, affordable legal services. To learn more about the services offered by Richards & Richards Law Firm, PLLC or to schedule a consultation for family law, just call us today or contact us online.
Contact Us Now to Start Winning Your Case Today
We're Here to Help! Call Us Today!